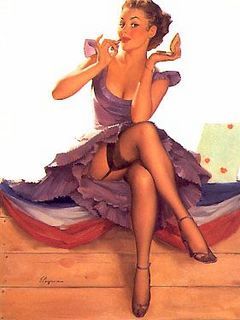 Niceties have left the building, the claws are out and scratching warnings to all.
Online chat, social networks, forums and such, can be an awesome way to connect with the world. There are billions of people online. When you think of the profiles put together for all the sites, whether they be provocative, slutty, career oriented, self helping, self serving...niches up the yin yang; think of the thousands upon thousands of alias, avatars, hidden identities.
Who is behind the words? the innuendos? the fake names and personalities even?
You are asking what I am ranting about, telling me to calm down or at least make some kind of sense...well I am getting there.
A few years ago, I was online, making friends in my spare time (you could call it that) it was a low time in my life and I found comfort with connecting with other lonely people online. Well lucky me ended up with a stalker. Without going into the details, this man made me into something I was not. He took his deranged mind and my online persona and turned it into a living being. Some how(and sparing the details) these chat rooms became a way for people to take my online name and make it into some other kind of person. I quickly realized that the whole thing was insane and was helping me to launch my insanity defence if I didn't get away from it all and fast. With all this crap, this man still lives in that time and ever so often has tracked me down, will write lengthy emails, mostly to this fictitious character he thinks I am. Yes I know, get to the point. Be careful who you portray online and who you trust with anything. It is a large crazy world inside the world web and the spiders within that web could eat you alive.
Please be careful out there, and remember it isn't real...if it was people would introduce themselves to you just like they would in person. Imagine meeting someone in person and saying "Hi I am rocketman33 and you are?"
BTW that picture isn't me either.....but also....(more advice) be careful who you let see your panty hose.